[quote_regular name="" icon_quote="no"]The U.S. Women's Chamber of Commerce unifies the collective strength of women to leverage our position as the most influential economic force in America.[/quote_regular]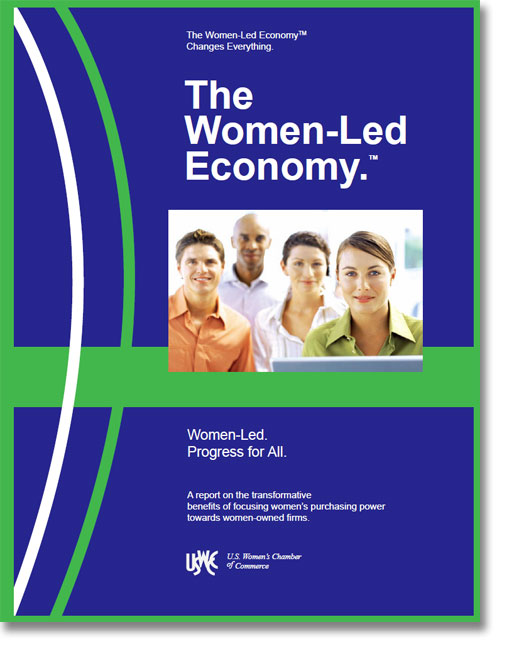 Women have moved from the home to the workforce, home ownership, elected office, and business ownership. By leveraging our collective strength, we are taking the reins to own our future.
Through the foundation of a groundbreaking new economic platform, we have taken a bold and deeply strategic step empowering women to own the future.
By taking ownership of our business and financial education and solutions, we put an end to target marketing of women, and are building a sustainable economic foundation that powers the long-term needs of our community and future generations.
>View online  >Download the PDF
---
The Women-Led Economy Doctrine
As a champion for the Women Led Economy, I have committed to joining forces with the U.S. Women's Chamber of Commerce to act as a major market force to advance the economic status of women and small businesses.
I will harness my purchasing power and buy from women-owned firms first and women friendly firms second.
I will focus my voting power to elect women into public office who will drive legislation to support a level playing field for women and small businesses.
I will call out "happy headlines," target marketing and corporate controlled associations for the distractions they are.
I will educate and enlighten those around me to the true economic status of women and the need for us to join together to bring change that benefits the whole.
I will invite others to join the U.S. Women's Chamber of Commerce in advocating for all women.
Excerpts from The Women-Led Economy™